Massimiliano Titi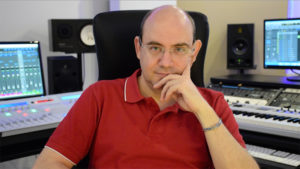 Massimiliano Titi is an author, arranger, sound engineer, music producer and founder of Maxy Sound studio. He started his career as a music promoter and after a few years he decided to follow his dream of becoming a music producer.
As an author he has composed hundreds of songs, some of which ranked the Italian top charts and have been broadcast by the most important Italian radio stations.
In 2007 he won the second prize at the Sanremo Festival (the most important Italian music festival) with the song "Bivio" sung by Stefano Centomo. He also wrote and co-produced Stefano Centomo's album "Respirandoti", published by Time/ Universal.
Massimiliano Titi also worked with some of the well-known Italian and international music artists and composers and with many of the main Indie and major record labels.
In the field of media music production he wrote and produced music for "TG1", "Overland", "Linea Blu", "Velone", "GT Ragazzi" and many other local and national programs.
He composed the soundtracks of films like "Il cielo può attendere", "Donne di sabbia", "Il dott. Smith e il castello fantastico".
He also wrote and recorded the technical and musical part of the radio program "Lettere D'amore", by Rita Colantonio, which was broadcast by "Radio 2" in 2006. He composed music for commercials and promotional DVDs for companies and public institutions.