Massimiliano Titi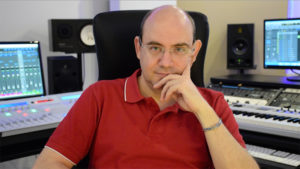 Massimiliano Titi noto anche come Max Titi è autore, arrangiatore, tecnico del suono, produttore musicale e fondatore dello studio ed etichetta discografica Maxy Sound.
Nel 1995 ha iniziato la sua carriera come produttore musicale e promoter e alcuni anni dopo (1999) ha deciso di aprire il suo studio di registrazione.
Come autore ha composto centinaia di canzoni, alcune delle quali entrate nelle classifiche top e trasmesse dalle più importanti stazioni radio e televisive. È il fondatore di progetti musicali quali Indian Calling, TCO, The Green Shamrocks, Sisters in Gospel, e ha prodotto brani di artisti come Alban Fùam, Riccardo Polidoro, Bruno Marini, Bobby Solo, Patricks, Danilo Sacco e molti altri.
Massimiliano Titi ha lavorato anche come tecnico del suono con alcuni dei più famosi artisti e compositori di musica italiani e internazionali e per molte label discografiche indie e major. Nel 2007 ha vinto il secondo premio al Festival Sanremo Giovani con la canzone "Bivio" interpretata da Stefano Centomo (Time/Universal).
Nel campo della produzione musicale multimediale ha scritto e prodotto musica per decine di spot pubblicitari nazionali e colonne sonore di film come "Il cielo può attendere", "Donne di sabbia", "Il dott. Smith e il castello fantastico "," Black Border Warriors ", Sun of the wolf" solo per citarne alcuni. Ha composto inoltre musiche per programmi televisivi come "TG1", TG5 "," Gt Ragazzi "," Velone "," Lettere d'amore ", "Zecchino D'oro", "Overland" e molti altri.