Bobby Solo e Silvia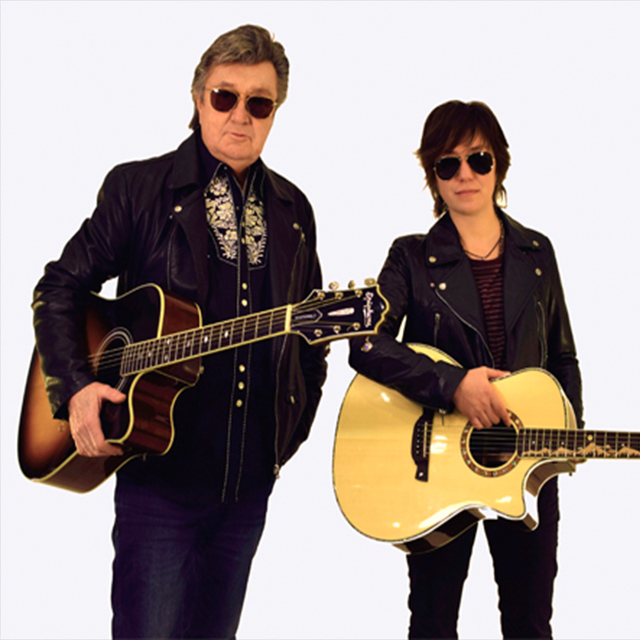 Follow

Bobby Solo showcases his passion for blues with a brand new album recorded at the Maxy Sound studio. All songs were played with two acoustic guitars, Bobby's voice, and a shoe to mark the time (a black Old Signature).
Silvia Zaniboni, a young guitar player that Bobby Solo met in a Red Ronnie TV program also features the album with her amazing musicality for blues. Bobby fell in love with her ability to make the instrument "sing". The album includes some blues classics that everybody should know like Summertime, Ain't No Sunshine and many more.
Blues For Two was published by the label Maxy Sound and recorded at Max Titi's studio in Verona. Bobby Solo has chosen him as a producer and they have been great friends for many years. Three videos were also shot and they will be published at the time through the course of the next months, starting on the day the album is released. After having sung evergreens such as Una Lacrima Sul Viso, Se Piangi Se Ridi, Non C'è Più Niente Da Fare, the singer and guitarist that was born in Rome made a come back by playing one of the music genres that has been immortalized in his voice that people love, along with Elvis' music, Rock'N'Roll and country music: The Blues.
Bobby Solo's voice is like a good wine: the older it gets the more new shades it takes on. In Blues For Two, the Italian musician confirms that he is an artist that has nothing to envy to stars of the international music scene like Eric Clapton, Rod Stewart or Sting.
When you hear and watch Bobby Solo perform live, he does touch the strings of the soul with these perfect renditions he got us accustomed to throughout the years, without filters and lacquering which have often a negative effect on the final result.
---