Massimiliano Max Titi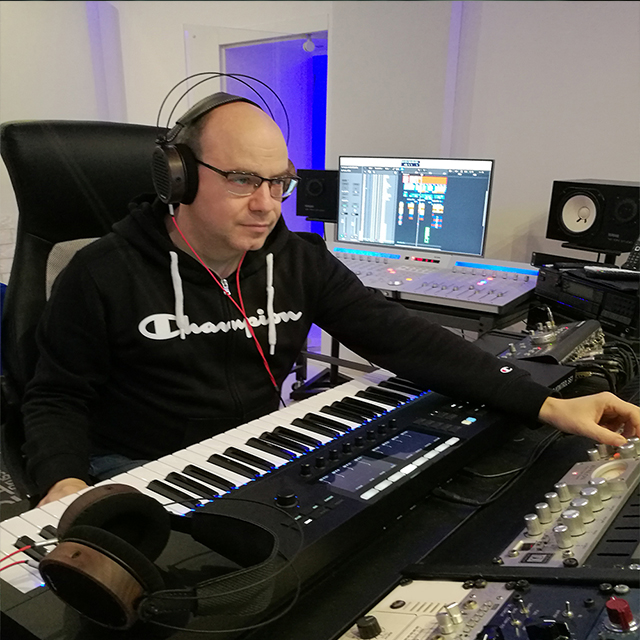 Follow


Massimiliano Titi (also known as Max Titi) is an author, arranger, sound engineer, music producer and founder of the Maxy Sound studio and music label.
Back in 1995 he began his career as a music producer and promoter and a few years later (1999) he decided to start his own recording studio.
 
As an author he has composed hundreds of songs, some of which have ranked high in the charts and been broadcast by major radio and TV stations. He is the mastermind behind projects such as Indian Calling, TCO, The Green Shamrocks, Sisters in Gospel, and has produced artists such as Alban Fùam, Riccardo Polidoro, Bruno Marini, Bobby Solo, Danilo Sacco and many others.
 
Max Titi has also worked as a sound engineer with some of the most popular Italian and international music artists and composers, and for many indie and major record labels. In 2007 he won the second prize at the Sanremo Festival with the song "Bivio" performed by Stefano Centomo (Time/ Universal).
 
In the field of media music production he has written and produced music for commercials and soundtracks of films such as "Il cielo può attendere", "Donne di sabbia", "Il dott. Smith e il castello fantastico", "Black Border Warriors", and "Son of the Wolf" to just name a few, and tv programs such as "TG1", "TG5", "Gt Ragazzi", "Velone", "Lettere d'amore", "Zecchino D'oro", "Overland" and many more.
---