The GigaHertz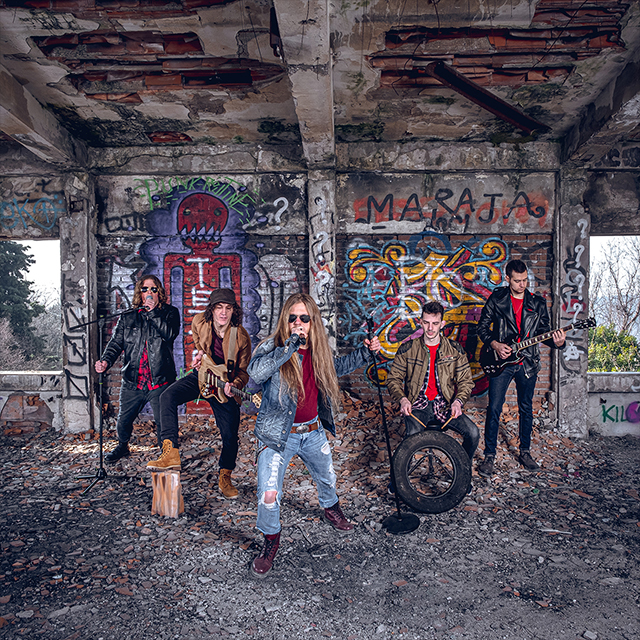 Follow


A Marshall, a MESA/Boogie, some drums, two Gibson SG's, some keys, a bass guitar and a set of vocal chords. In 2015, some school mates begin their adventure as"The GigaHertz". Now the band is ready to put out their debut album.
The band gets its inspiration from 70's, 80's and 90's rock genres, playing their original rock songs with a unique sound and groove. Rock'n Roll, Progressive Rock and Alternative rock are the main ingredients, being inspired by bands such as AC/DC, Avenged Sevenfold, Guns`n Roses, and Dream Theater among others.
The two guitarists and founders of the band (Marka and Grolli) started their journey by writing their first tune "Rock'll Be Your Drug", with the drummer (Feder), the bass player (Ferro), the keyboard player (Tecchio), and the singer (Ross) joining later.
The full band came together in June 2017, when they started playing their first songs live at various events, including festivals, rock contests and many venues in Verona, Padua, Vicenza and Rome.
Now, after several months in the studio with producer Max Titi, the band is releasing their first album – "Queen of Blow" (out on March 27, 2020) – on the Maxy Sound label. The title and theme of the record refers to the inflatable dolls that the band always carries with them and which have become their main trademark.
These dolls represent the decay of values ​​that increasingly reduces relationships between people to "plastic" interactions, in which individuals act like robots and are ruled by their smart devices, rather than by feelings, instincts, passions and values ​​that were more prominent in the rock era. At that time a smile was enough to fall in love and a good riff was all you needed to get you dancing on a table.
The Gigahertz's message of protest is this: "Let's get back to getting high on Rock; to being excited and drunk on life and people; to falling in love with a distorted guitar and a groove that makes you stomp your feet. Throw out the phone and look at each other again: We are humans! We are Rock & Roll!"
---