The GigaHertz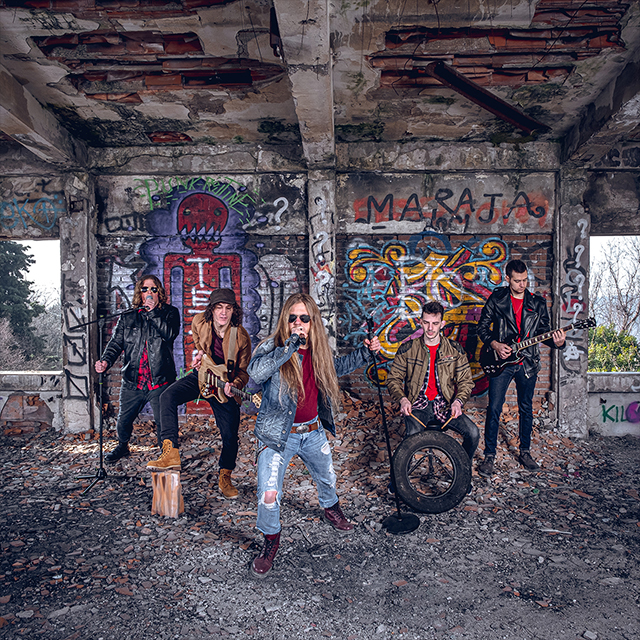 Follow


L'avventura dei The Gigahertz inizia nel 2015 tra compagni di liceo. Un Marshall, un Mesa Boogie, un paio di Gibson SG, tastiere, basso, batteria e buone corde vocali. Dopo qualche anno passato a suonare nei principali locali, eventi, festival e rock contest italiani tra Verona, Padova, Vicenza e Roma, la band raggiunge nel 2020 la maturità necessaria per registrare il primo album di inediti.
La band si ispira al rock classico degli anni 70, 80 e 90 con groove e riff che richiamano le sonorità di quegli anni, in particolare di gruppi che hanno fatto la storia del rock come AC/DC, Avenged Sevenfold, Guns`n Roses e Dream Theater.
I due chitarristi (Marka e Grolli) sono stati i fondatori della band ed hanno iniziato a comporre i primi inediti tra cui il singolo "Rock'll Be Your Drug". Più tardi "Feder" alla batteria, "Ferro" al basso, "Tecchio" alle tastiere ed il cantante "Ross" si sono uniti alla band.
Dopo diversi mesi di lavoro con il produttore Max Titi la band pubblica il suo primo album (in uscita il 27 Marzo 2020) intitolato "Queen of blow" su etichetta Maxy Sound. L'idea ed il tema portante dell'album è costituito da alcune bambole gonfiabili che la band porta sempre con sé e che sono diventate il loro principale segno distintivo.
Esse rappresentano il decadimento dei valori che riduce sempre più i rapporti tra le persone a relazioni "di plastica", in cui gli individui agiscono come degli automi e sono governati dai propri smartphone, anziché da sentimenti, istinti, passioni e valori che invece erano comunque dominanti nell'era del rock, quando bastava un sorriso per innamorarsi ed un buon riff per ballare sui tavoli.
La protesta dei The Gigahertz ed il loro messaggio è proprio questo: "Torniamo a drogarci di Rock, ad emozionarci ed ubriacarci di vita e di persone, ad appassionarci di una chitarra distorta e di un groove che fa battere i piedi; insomma, buttiamo il cellulare e guardiamoci finalmente negli occhi: siamo umani, siamo rock&roll!"
---